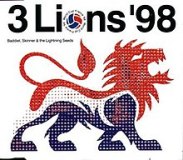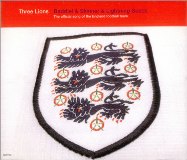 In America, only one song by the same artists has reached the top spot twice in separate chart runs, that was Chubby Checker's The Twist which did so in 1960 and 1962. In the UK, the same feat has happened twice, firstly in 1991 when Bohemian Rhapsody topped the chart 16 years after it was first there and that was following Freddie Mercury's death. The second time was in 2002 when George Harrison's My Sweet Lord returned to the top spot exactly 31 years after its original run and that was following George's death. Only last week have we had a song return to number for a third time.
Pages of misheard lyrics are rife on the internet, but many of the examples look too contrived to have evolved naturally. In 1985 Prince had a hit with Raspberry Beret and one of the lines was 'Thunder drowns out what the lightning sees' the Liverpool musician Ian Broudie heard it as 'Thunder drowns out what the lighting seeds' and that became their name. They were the most successful Merseyside band of the nineties. This was largely due to Ian's melodic songwriting and strong vocals, but the contributions at different times of guitarist Paul Hemmings, bass player Martyn Campbell and keyboard player Angie Pollock should not be overlooked. Chris Sharrock was the group's first drummer and for a time they also had Ringo Starr's son, Zak Starkey, in the band too.
Between 1989 and 1996 they charted eight UK singles but none had made it into the top 10. When they were asked to make a record for Euro 1996, Ian Broudie was not sure, "I would never have bought a football single myself and I certainly didn't want to do one of those cheer-leader records. Being a fan is being about losing and, if we did it, I wanted to write it from a fan's point of view." He asked the football-obsessed comedians, Frank Skinner and David Baddiel, to sing on the record and help with the words.
David Baddiel explained what he remembered at the time, "What I do remember clearly is getting, probably on cassette, Ian having come up with the melody. We'd talked, I think, about football's coming home." Ian added, I remember Frank coming up to Liverpool but David couldn't make it because there was a Chelsea game on he wanted to watch, but Liverpool were playing Leeds and David and I went to watch that match. Then we went back to the studio after the match and I played, in a jovial way, this la-de-da tune that we all know." David continued, "Football comes home was from a branding slogan that was already around and whoever came up with that we owe a bit of debt to, but then Ian came up with this melody which was actually 'it's coming home, it's coming home' which worked around Ian's melody."
"I remember when we played the single to Terry Venables and the team," Broudie recalled, "They were training and we had this horrible ghetto-blaster. I was suddenly conscious of the words, 'Everyone knows the score, we've seen it all before' in other words, 'We're rubbish' and we did get some funny looks. But the song is from a fan's point of view and England fans are pretty long-suffering." When it came to presenting the song to the players Broudie was worried, "I could see them thinking: 'what is this guy saying? We're going to get stuffed?' Fortunately Frank Skinner made an impromptu speech explaining the song's hopeful sentiments, then Paul Gascoigne pronounced his approval, and all was well."
Three Lions was the first football single which suggested that the team might not win and was therefore more realistic. It turned out to be correct as England lost to Germany in a penalty shoot-out in the semi-final. The reason for the title is that the Lion has been a symbol of England since the 11th century and it was featured on early versions of the English Coat of Arms. English medieval warrior rulers had a reputation for bravery and the most notable was Richard I who was known as Richard the Lionheart. After he died in 1199, the arms on the second Great Seal of Richard I was used by his successors until 1340 and depicted three golden lions on a red field, representing the ruler of the Kingdom of England, Duchy of Normandy and the Duchy of Aquitaine. Between 1154 and 1189 the crest was a single vertical lion facing left, from 1189 – 1198 there was two vertical lions facing each other and 1198 – 1340 there were three horizontal lions facing left but looking forward.
After Three Lions, the Lightning Seeds had further hits with What If…, Sugar Coated Iceberg and You Showed Me but then in 1998 they were asked to update Three Lions for the 1998 World Cup with slightly different lyrics. Again, England did not come through and the home team, France, won. "We're like Spinal Tap," Broudie said, "we've had hundreds of drummers, they keep appearing and disappearing." When they met up with Ringo Starr's son, Zak, he was with The Who who were not on the road at the time, so he joined them, playing drums on the remake of Three Lions. "The song has passed into folklore," says Broudie, "Every time there's a big match, you can guarantee that some newspaper will be quoting from the song in their headlines."
Lightning Seeds disbanded in 2000, and although a reunion tour has been mooted, it grows less likely as Ian Broudie has been producing hit singles and albums by The Coral and The Zutons.
Another new version of Three Lions was recorded by The Squad to tie in with the 2010 World Cup and featured Robbie Williams, Russell Brand and commentator John Motson. Brand told The Sun about recording the tune: "I was embarrassed by how emotional I felt singing this song. I nearly cried. It took me back to Euro '96 – Spice Boys, dentist's chairs and Gazza's last hurrah. It's the only good England song and I look forward to singing it as we crash out on penalties. Then I will be crying."
At the 2018 World Cup in Russia England got further than expected. By the time of the semi-final, it was no longer a World Cup, just European as the only teams left were England, France, Croatia and Belgium. At this point the football anthems began to make the UK chart again. The week England made it to the quarter finals Three Lions re-entered the chart at number 72, but as it was all down to streaming and downloading the version that entered the chart was just billed as Three Lions because it was an amalgamation of the 96 and 98 versions. The following week it climbed to number 42 and once we'd made it to the semi-final it sprang up to number 24. The week we were due to play the semi-final the midweek sales flashes had the song at number one. When England lost to Croatia the streaming dropped off but it had done sufficiently well earlier in the week to remain at number one when the chart was revealed on Friday 13th July – not unlucky as it became the first song to top the chart three times. Even the chart-topping predecessor, George Ezra, selflessly encouraged fans to buy Three Lions. That week's 'sales' of Three Lions was 79,999 which was made up of 43,369 in paid-for downloads and 36,410 streams. It took the single's total sales to date to 1,078,421.
In this day and age you need to be a mathematician to understand the chart rules implemented by the Official Chart Company. The rules state that an act with a lead credit can only have a maximum of three tracks in the chart, this followed the Ed Sheeran debacle where every track from his Divide album went into the top 20. Other rules state that if a track has had three consecutive weeks of sales decline then ACR (accelerated chart ratios) kicks in, which means that a sale to stream ratio will change from 1:100 to 1:200 (in the case of premium streams) or 1:600 to 1:1200 (in the case of ad funded streams). But these rules do not apply until a song has been on the chart for at least 10 weeks. As of 1st July 2018 video streams were taken into account for chart counting. Just to add to any confusion, a new recent tweak of chart rules say that a track only escapes ACR if it is not being actively promoted, Three Lions wasn't so as chart commentator, Alan Jones, put it, "If Three Lions was being actively promoted, its sales this week would be 116,189 instead of 79,779." Anyone keeping up with this? Incidentally, the week following the final saw another chart record set when Three Lions dropped from number one to number 83 beating the previous record set by the Lewisham & Greenwich NHS Choir's rendition of A Bridge Over You which dropped to a mere number 29 in 2016.
Tom, a producer on the Radcliffe and Maconie show on BBC6 Music, just before the final, witnessed and was incensed that some French football fans people in a pub were singing 'Football's coming home' but not for England but for themselves. Well, why not, for them it did.