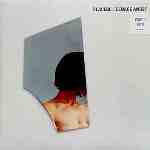 In this day and age, bands and singers do not even need the backing of record companies to launch their career. With the likes of SoundCloud, Facebook, Twitter and YouTube, the slightly more savvy act can saturate the market with their product and spark varying degrees of interest. If they are exceptional, they will be spotted by a music industry bod who may step in to enhance their career by throwing money at them and promoting them. Up until fairly recently the case was very different because without a record company backing you had almost no chance of making it. In late 1995, the music industry had their annual rush to find the next year's next big thing and the name that was being bandied about was the London-based trio Placebo. On the back of one single and a handful of gigs, they started a bidding war among record companies which Virgin's subsidiary, Hut won.
They were formed in 1994 by lead singer and guitarist Brian Molko and bass player Stefan Olsdal who had both, at different times, attended the American International School of Luxembourg. The original drummer Robert Schultzberg was replaced a couple of years later by Steve Hewitt. Molko had been busking at South Kensington tube station in London when Olsdal passed through the station on his way back from having guitar lessons. Molko spotted the guitar on his back and invited him to a gig he was doing locally.
As for the origin of the band name, well believe what you will because Olsdal said in an MTV interview, "Placebo was chosen because of its Latin origins which when translated, means I will please." Molko, however, said in an interview with NME, "The name is a satirical reflection of the 1990s cliché of naming one's band after a drug and then went on to say the most important thing for a name is that you have to imagine forty-thousand people screaming it in unison."
David Bowie was an early fan. He heard one demo and invited them to open for him on his Outside tour in Italy, France and Switzerland. In 1997 he requested they play at his 50th birthday party which was held at Madison Square Garden in New York.
Their debut single was Teenage Angst which hit the UK chart in September 1996 and Molko explained its meaning, "Me and my friends always used to talk about Billy Pumpkin (that's Billy Corgan from the Smashing Pumpkins) being a little too full of angst on-stage. Maybe in that way it's self-deprecating, but the subject matter's genuine. It's about the intense emotions you feel as a teenager the way you have a tendency to close yourself a bit, create your own little world. You're an adult trapped in a kid's body – you want to break out but everyone still treats you as a kid." There is a line in the song which goes, 'since I was born I started to decay', where did that come from? "Well, that was something my mother said to me," he revealed. "She was talking about ageing, wrinkling, skin drying up and stuff. This was when I was about 14. She said that as soon as you pop out of the womb you start to deteriorate. I actually found her words quite disturbing but, y'know, she's a religious kind of person."
Did anything in particular inspire the song? Brian again, "I was always a loner. The three of us are like that; we have gone through adolescence locked in our room, playing music. And like many boys this age, I was dreaming to become a star. A city like Luxembourg can be stifling when you try to forge your identity. I couldn't be myself there. I felt secluded, far from the places where I wanted to be. There was no place where I could have express myself, find a feedback. From this isolation, I made songs like Teenage Angst and Burger Queen, because fatally that made me a voyeur. It's not the best place to observe the world." Burger Queen is the track that almost closes their second album Without You I'm Nothing, that's apart from the hidden track Evil Dildo.
The strongest element in their sound is Molko's almost-feminine vocals which contrast with the feverish guitar riffs. "Our intention was to create a triangle of sound where the instruments could breathe," he explained in an interview with Music Week in 1996. "We didn't need to stick my voice up in the mix because it's so distinctive anyway."
The follow up to Teenage Angst really helped them break through when Nancy Boy reached number four in 1997 and the following year Pure Morning reached the same position. They have released seven albums to date with the follow ups to Without You I'm Nothing being Black Market Music (2000), Sleeping with Ghosts (2003), Meds (2006), Battle for the Sun (2009) and Loud like Love (2013). In 2008 Hewitt left and was replaced by Steve Forrest who was previously a member of Evaline who had supported Placebo on their 2007 American tour.
From the mid-2000 they began to experiment more with synthesizers and different instruments, but in the last few years the focus has seemed to be about the odd and sexless appearance of Molko.
At the time of writing, Placebo is on a tour of Russia and Europe.