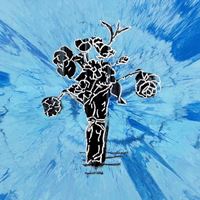 In July 2017, the Official Charts Company (OCC) changed the rules surrounding the compilation of the UK Singles chart and all because one of the most popular and successful artists of the 21st century dominated it. The idea was to prevent the heavyweight acts saturating the majority of the charts. So, when Ed Sheeran released his Divide album in the summer of 2017 and every track charted something had to be done. Many will agree that the OCC changed the wrong rules, it really should no longer be called a singles chart when it is populated with any track that is available and not necessarily a single. Either way, it only allowed one lead credited act to have a maximum of three songs in the chart at the same time. This week's suggestion, Supermarket Flowers was on that very album.
Taking a glance at the lyrics of the song, the last two lines of the first verse are, 'Dad always told me, don't you cry when you're down, but mum, there's a tear every time that I blink' whilst the chorus includes the line, 'You were an angel in the shape of my mum' which would lead you to think it was about Ed's mother, but not so, "Supermarket Flowers is about my grandmother," he explained to Mike Pell. "She [my grandmother] was in a hospital near my house where I was making the album so I saw her quite a lot while making the album and she passed away while I was in the studio. So that's my first reaction for anything that happens to me, good or bad, pick up a guitar. The song is supposed to really make you cry."
His grandmother, Anne, along with Ed's brother Matthew gave Ed the inspiration to follow a career in music. "I just wanted to make a tribute to my gran as she was the musical one in my family. Hopefully I will pass that on to my kids. On the day she passed it was just a knee-jerk reaction. You can be really upset and dwell on something or you can put all the good memories in one song."
After his grandmother passed it was the after process when the inspiration and the title came to him, "After my gran passed away we were clearing out her hospital room and the supermarket flowers from the window sill and having that moment is when it came to me," he explained in an interview on Nova FM.
Ed didn't originally plan to include Supermarket Flowers in the Divide album, so how come it ended up on there? "My grandfather just turned to me at the funeral, he was like you have to put that out, that has to go on the record," he explained in an interview on CapitalFM, "It's such a good memory, that's why it's ended up on there." In the same interview he revealed what it was like to write given the circumstances at the time, "It was really hard to write and very easy at the same time in terms of its flow. Because there was no trying to think of poignant lines and being like you know death is this or like life is this. It was just so spot on and the lyric of 'you are an angel in the shape of my mum', that could end up in a poignant line but it was the truth."
The single peaked at number eight and spent 11 weeks on the survey. Had the chart rules been different and only allowed one or two tracks to chart, the song may well have had longevity but because top 40 radio stations were spoilt for choice, it would have limited its airplay.
In 2019, Co-Op Funeralcare published a top 10 list of the most popular funeral songs in the UK and this song was only five places behind the leader on that list which was Frank Sinatra's My Way.
Ed said of his grandmother, "She was one of the nicest women you'd ever meet and she was my mum's mum. It was written from my mum's point of view; it was choosing loads of specific things and then just finishing it as a song." And that is what Ed is so good at.