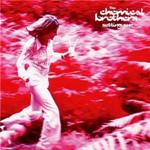 1995 was the year that Tom Rowlands and Ed Simons, aka the Chemical Brothers burst onto the music scene, it was also the year they played Glastonbury where they bumped into an old friend which would (eventually) prove fruitful for them.
Tom Rowlands born in Kingston, Surrey in 1971 and Ed Simons born in Oxford in 1970 are both DJs who met in 1989 at the University Of Manchester where they were both studying history (they both studied to be teachers). Realising they preferred making music they began working together and released the singles Sea Of Beats, Rollercoaster and Song To The Siren all of which are now highly collectable 12-inch singles.
"Ed and I have always been acid house fans," explained Tom. "We called ourselves the Dust Brothers first because we really liked the US hip hoppers with that name but we were forced to change our name so we settled for Chemical Brothers. We only made records of our own because we couldn't find enough that sounded like the one we wanted to play. We used to hunt high and low to find records with huge, hard-hitting beats on them."
In 1993 they began production work on what would become their first single, Leave Home which reached number 17 when eventually released in 1995 and this led to them remixing tracks for The Prodigy, Primal Scream and The Charlatans. In return, The Charlatans' lead singer, Tim Burgess, sang (uncredited) lead vocals on their follow up hit Life Is Sweet. The debut album, Exit Planet Dust, went to number nine and stayed on the chart for almost a year.
During that Glastonbury Festival the 'old friend' they bumped into was Noel Gallagher and asked him if he would record a track with them. After a chat the deal was done. "He phoned us up the next day and said, 'I'll come down and do it,'" Ed remembered. "I told him I would send him a tape of the track that we thought might appeal to him as it had a Beatlesque feel to it. It was a track they had been working on, which they had done in the style of The Beatles' Tomorrow Never Knows but it really did need some vocals.
"Noel worked on it overnight and the next day we recorded it with Noel providing the vocals" Ed explained, "The whole track took us one day in the studio with him, then us mixing for a while and it was in the can." The original working title was Tomorrow Never Noels because Tomorrow Never Knows is the favourite song of both the Chemical Brothers. It was re-titled Setting Son and gave The Chemical Brothers their first UK number one and was also their first hit in the US.
The song featured on their second album Dig Your Own Hole. Later the same year the song was played by the Gallagher brothers during Oasis' 1996 Be Here Now Tour, primarily with just Noel on acoustic guitar with the Chemical Brothers backing track.
The Chemical Brothers' record company, Sony, were sceptical about releasing it, but it was Noel who persuaded them in the end. It never received a lot of radio play and on the first week of release it sold 99,000 copies. As Tom remembered, "I think it had the lowest number of radio plays ever for a number one hit. It was cool, circumventing all the conservatism, and still getting to number one with a banging record. It was our aim to make a record that stuck out. We wanted to make records that people just couldn't help but remember."
In 1997 an instrumental version of the song featured in the 1997 film The Saint and in 2013 it was used by Hyundai to advertise their ix35 model.