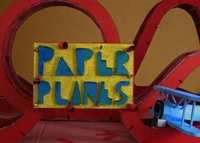 In this 21st century of reality talent shows, not a huge number of the winners sustain a long and healthy career, but fair play to the ones who do. One of the fairest of the show would probably have to be The Voice with its 'blind' audition idea thus not judging on what someone looks like.
The Voice was created by the Dutch television producer, John de Mol, the man who also created Big Brother. A program director of a TV station, who was a fan of the X-Factor, asked John if he could create something bigger and better than the X-Factor and so, basing it on an existing show called The Voice of Holland created The Voice. It was first aired locally in 2010 and the following year was sold to over 50 countries around the world. In the UK the first series was aired in March 2012 and there have been six winner so far. This week I focus on the 2017 runner-up of the Australian series.
Since the series began down under the judges have included Joel Madden, Kylie Minogue, Keith Urban, Ricky Martin, will.i.am, Ronan Keating and Jessie J. The 2017 panel was made up Seal, Delta Goodrem, Kelly Rowland and Boy George who all turned their chairs when Hoseah Partsch amazed every one of them with his passionate rendition of Ariana Grande's Almost Is Never Enough, but it was the latter who turned his chair first and it was his team who he joined. Hoseah worked with his mentor as part of Team George until, on the final, he was narrowly beaten by 20-year-old Judah Kelly.
Hoseah was born in Auckland, New Zealand, and had a tough upbringing, yet he remains so positive. He moved to Australia in 2011 and is one of four children who grew up in a one-bedroom apartment which he shared with his siblings. "Growing up was very rough and so tough," he explained in an interview the Daily Telegraph, "it's emotional just thinking about it." He lived with his mother, Queenie, and his grandparents too and describing his mother as his best friend and hero, he dedicated many of his performances on the show to her. He also revealed that for most of his life he'd been wearing second-hand clothes, but all the while never lost sight of the fact he wanted to be a musician.
He was humbled by the admiration he has received, "For someone like Boy George, an international music icon, to have faith in a kid from Auckland, that meant everything to me," he said. His first thoughts when applying to the show was, that if he got on, was to help his struggling family out financially, before making a name for himself. "I want to inspire other kids, whether you're poor or not, you have to follow your dream," he told the Telegraph.
Paper Planes, which opens with the lines, 'I'm like a paper plane that's caught in winds that change, I've never sailed so high your love will be my lullaby' sounds like it would have been written by someone who has had a struggle and indeed it was, but it was not written by the person who had struggled, in this case Hoseah and his tough upbringing. His story did inspire the songwriters Dennis Dowlut and Maxwell Bistrup, "It's a song that was written about the journey to reaching your full potential and finding one's purpose," Dennis explains. The next line lets you see that, 'I'm like a paper plane, can't be afraid of heights, don't know how far I'll fly just keep me in your heavenly sights' and Dennis continued, "I felt a connection with Hoseah's story and shared it with Max. The song came together very quickly." What was Hoseah's initial thoughts? "I fell in love with it straightaway, when I first heard it, it feels like something that I would have written myself. It talks about my life and things that I'm going through today. I've been blessed, and I feel like I'm flying. I'm extremely excited about everything that's coming up. I can't wait."
He said a long time ago, and continues to say, that he wasn't complaining about his hardships, but actually to give hope and prove to other people, in a similar predicament, that anything is possible. If they have a dream or goal in life, follow it and believe in it and you've got a good chance of achieving it.
Partsch is still only 18 and still has his studies to complete, "I have two terms left, I cannot wait. My friends have been messaging me 24/7 then after school music will be my day job," he told Vents magazine. Partsch received a phone call at home from George asking him if would join him on the Australian leg of the tour in December (2017). "I'm incredibly nervous, but mostly I'm just excited," Partsch revealed, "This is Culture Club! And I'm the support act for them! It's a huge thing for me and honestly, I can't wait. I can't wait to smash it. I can't wait to play a show that people will remember me by." Boy George, his mentor, added, "I'm delighted to welcome him to the Culture Club tour."
Partsch is eternally grateful to George saying, "He is an amazing person. I took everything he said to me on board. The main thing he taught me was to believe in myself. I'm a person who has a lot of self-doubt but he told me that if I believed in myself I could do whatever I wanted to do. He also taught me to have fun and enjoy every performance."