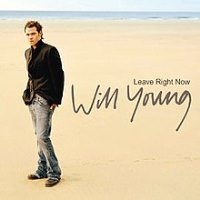 In the early 2000s when the reality TV shows hit us en masse, a lot of the older, experienced singer/songwriters were moaning about how all these people are 'instant stars' and not effectively coming up through the ranks like they did years before, and they have a point, but, many forget they the reality shows started long before the likes of Pop Idol, Pop Stars and X-Factor. There was Opportunity Knocks, New Faces and Search for a Star and many of those winners had a long and fruitful career.
Pop Idol was created in 2001 by Simon Fuller and ran for two years. It was presented by the ubiquitous Ant and Dec and the judges were Nicki Chapman, Neil Fox, Pete Waterman and Simon Cowell. Series one featured the now-long forgotten chart acts Rik Waller, Jessica Garlick, Rosie Ribbons and Zoe Birkett, then the slightly more memorable Darius and the even better remembered winner, Gareth Gates and runner up Will Young who has sustained a successful singing and film career.
Whereas the aforementioned Darius co-wrote five of his six UK hits, Will Young co-wrote just four of his 16 hits. His first three hits were covers of Evergreen first recorded by Westlife followed by The Doors song Light My Fire and The Beatles' Long and Winding Road although Evergreen was coupled with an original song Anything Is Possible which was jointly written by Chris Braide and Cathy Dennis. He did work with some good song writers and none better than Eg White who solely wrote Will's last number one.
White was no stranger to the music business as he already tried a pop career of his own beginning in 1983 as a member of the band Yip Yip Coyote who fell into the short-lived cowpunk sub-genre. His next move was to form Brother Beyond with his real brother David White before moving on to be one half of the duo Eg and Alice. The album 24 Years Of Hunger, has achieved a cult status.
It was his song writing that shone through and he explained in an interview with Songwriting how he got into it and, in turn, how Leave Right Now came about, "I'd been signed to Warner with Alice Temple as Eg And Alice. When the Warner deal went wrong and Alice left, I thankfully got dropped. Then I made three records on the trot, with Emilíana Torrini, Nicole Russo and a girl called Jade Anderson. Jade's record got snapped up for £1million and my publishing deal came up, so I got signed for £200,000 and for two years I was on Universal. Then Jade's record failed and the very few things I got out did well. "
"During this time Jo, the wife of my publisher Mike McCormack, was working at 19 Entertainment and said that she needed a Christmas song for Gareth Gates and asked if I would write it. So, I tried for five days to write a Christmas song for Gareth and got one bad line! I didn't get anywhere and in abject depression, at 2pm on the Friday, I switched horses and wrote a song. By 8pm, that song was Leave Right Now."
He then explained why he thinks the song worked, "The verse bears strong reference to I Will Always Love You – the Dolly Parton version not the Whitney Houston version – and the bridge has links to Always On My Mind. It was obviously good because I remember my wife came and said 'I really like this one, it's coming through the floorboards'"
The song was almost cut by Ronan Keating, but that deal fell through. Simon Fuller was Will's manager and the producer Steve Lipson heard Leave Right Now and played it to Fuller. When he heard it, he stood up and said, 'It's a f***ing smash, let's give it to Will.'
White recalled what happened when Will sung it, "He didn't sing it so well the first time. So, Simon told him to sing it again as Will's career depended on it. Then Will went back and sung it again and sung it really well. Will then came and saw me in despair. We sat at the table and played it and I realised, 'It's awful.' I said we needed to call Steve Lipson and say that it needs more compression, we need the bottom end from the orchestra not the top end, the drums sound like they're being hit by fleas and the orchestra is not getting you in the gut. So, we called up Steve Lipson and I outlined the 12 or so issues that we had. The next time I heard it was on the radio. We'd only pressed 80,000 copies, because the press had been saying 'On the way down Will Young, on the way up everyone else'. But Will did an amazing thing. He went on Parkinson and was so personable, so charming, so warm that everybody who saw it thought, 'This guy's the best'. Then he sung it and sung it really well. Then bam, they sold the 80,000 copies in two days! And then they couldn't get them into the shops in time! On Saturday morning at about 11am they were trying to get copies out for sale and the hand of death comes down at 6pm. So, there was a charity record that overtook it for a while and then it rallied and just about overtook the charity record to number one."
That charity record was the 2003 Children in Need cover of Wham!'s I'm Your Man performed by Shane Richie and there was another reason Will beat it to the top. Not only was it a stronger performance but certainly the record's pricing was a factor in its success. Will's CD single was £1.99 for its first week while Richie's was the standard £3.99 (charity records are understandably never discounted). If you are a 10-year-old with £5 pocket money and you are torn between the two artists, wouldn't you buy Will because you will still have £3 to spend on sweets?
Will, in an interview with MTV News, gave his thoughts on the song, "The song is more about taking yourself out of a situation, so in a way, I'm telling myself to leave, which is almost the harder thing to do. So many people have experienced that. You're coming back, and you think, 'I really shouldn't be in the situation, but here I am again.' You know, that awful feeling where your heart has been broken once and you don't know if you can do it again. That's what that song is about. And that's why I always love performing it."
The song won a 2004 Ivor Novello Award for Best Song Musically and Lyrically and Will's second album, Friday's Child sold 1.8 million copies. That same song was featured in another reality TV show – in 2010 in was appropriately used as the exit music in the ninth season of American Idol.