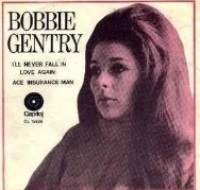 Finding grammatical errors in songs is, for me, always fun, but finding factual ones is even better. Hearing David Bowie say 'It's about to be writ again' in Life on Mars? used to drive me nuts, but I've mellowed now. In this week's choice, Hal David, the lyricist to Burt Bacharach's music, used the line, 'What do you get when you kiss a guy? You get enough germs to catch pneumonia' which is interesting as you can't catch pneumonia from kissing someone, even if they had it. Maybe he did it for effect or maybe he just never knew. That I don't think we'll ever find out.
The partnership of Burt Bacharach and Hal David cannot be understated. Together they wrote over 60 UK hit singles including six chart-toppers of which, this week's choice was their final one. Dionne Warwick was the pair's guinea pig in many respects and she recorded many of their songs first. Some of them were demos for other artists. Warwick did indeed record a version of this song but, in this instance, she was not the first.
The famous New York Brill Building writers stuck to what they did best, but in 1969 the announcement that the 1960 Oscar-winning Jack Lemmon and Shirley MacLaine comedy, The Apartment, was going to be on stage with a script from Neil Simon was greeted with surprise especially when it was discovered that the songs were going to be penned by Burt Bacharach & Hal David. The musical was renamed Promises, Promises was very successful on both Broadway and in London's West End.
The score was not full of vintage Bacharach & David songs, though it does contain the plaintive ballad Wanting Things and the punchy title song. The key song was I'll Never Fall in Love Again. This song had been added at the last minute in Boston and at a time when Burt had flu: hence, Hal David's little joke of rhyming 'pneumonia' with 'phone ya'. Because there was no time to work up a full arrangement so the song, very unusually for Burt, was performed to a solitary guitar accompaniment and performed originally by Jill O'Hara & Jerry Orbach.
As expected, the song became so popular that myriad of people recorded it including Jack Jones, Bobbie Gentry, Dionne Warwick, Emmylou Harris, Johnny Mathis and Ella Fitzgerald who all did it in 1969. It was Bobbie Gentry's version that took off and went to number one becoming the antepenultimate chart-topper of the 1960s just before Rolf's Two Little Boys saw the decade out! Last week I covered the story of Galveston and mentioned that Glen Campbell had his own The Glen Campbell Goodtime Hour show and in 1971, the Bobbie first performed her version on that very show.
In a later interview, Burt Bacharach has said that he wrote this song faster than any other, since he was working to a deadline. "Given the opportunity, I'll play with a song or an orchestration for as long as I can." In another interview with Record Collector, Burt Bacharach said: "I had just gotten out of the hospital. I'd been on the road and gotten pneumonia. We were on the road with Promises, Promises and we'd try to get this song written and into the show the next night or two nights later. That's where Hal's line came from, 'what do you do when you kiss a girl, you get enough germs to catch pneumonia, after you do she'll never phone ya.' So, having been in the hospital for five days with pneumonia, I got out and struggled to write that song feeling not too great. You should take a rest after that and not go back into the Broadway show environment out on the road!"
Bobbie, who was born Roberta Lee Streeter, followed up her chart topper with the aforementioned Glen Campbell on a cover of All I Have to Do Is Dream. Her final UK hit was another Burt Bacharach and Hal David cover, this time with Raindrops Keep Falling on My Head from the film, Butch Cassidy And the Sundance Kid, but lost out to Sacha Distel and B.J. Thomas. Once the hits stopped, Bobbie Gentry became a high-earning act in Las Vegas for a couple of years before deciding to go into semi-retirement but did make the odd appearance on various TV shows and award ceremonies. Her final public appearance, however, was in 1982 when she attended the Academy of Country Music Awards. She was married three times, but none of those marriages lasted more than two years. He current whereabouts is unknown.
The font used on the cover of Bobbie's 1967 album Ode to Billy Joe was designed by the American graphic designer Milton Glaser, the same man who designed the I ♥ NY logo some years later. He passed away on 26th June this year – the day of his 91st birthday. Hal David passed away on 1st September 2012 also aged 91 and Burt Bacharach is still going and has just turned 92.
I'll Never Fall in Love Again won the 1970 Grammy award for Best Contemporary Vocal Performance and was performed by both Burt Bacharach and Elvis Costello on the soundtrack of Austin Powers: The Spy Who Shagged Me in 1999.