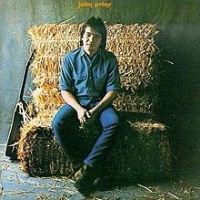 Many famous musicians have had films made of their lives, Ray Charles, Johnny Cash are good examples but to make a movie of someone who is not a household name is a challenge. John Prine was a wonderful story-telling singer-songwriter but not a name on that's on the top of the majority of people's minds, yet there had been a resurgence of interest as news got out that there was an upcoming documentary about his life entitled John Prine: Hello in There, which is also the title of the song suggested this week.
Prine, who was born in Maywood, Illinois in October 1946, never had any UK hit singles nor albums, but had a massive following on the live circuit because of his wonderful, often humorous, songs. As a songwriter, he has had two UK hits, firstly in 1992 when Daniel O'Donnell took his song I Just Want to Dance with You to number 20 in the UK and five years later, the Alabama 3 took Speed of the Sound of Loneliness into the lower end of the chart. Both tracks appeared on Prine's 1986 album German Afternoons.
I don't think Prine believed he was going to make a success out of singing judging by the reaction he got in the very early days. He began by attending what would now be known as an open mic night in a folk club in Old Town which is a suburb of Chicago. He performed three or four songs the audience were so mesmerised that there was no reaction at the end; "They just sat there," he revealed in an interview with Paul Zollo. "They didn't even applaud, they just looked at me. I thought, 'Uh oh. This is pretty bad.' I started shuffling my feet and looking around. And then they started applauding and it was a really great feeling. It was like I found out all of a sudden that I could communicate, that I could communicate really deep feelings and emotions. And to find that out all at once was amazing."
Hello in There first appeared on his eponymous debut album in 1971 and he explained in a Performing Songwriter interview how he came up with the idea for a song about growing old, "I heard the John Lennon song Across the Universe, and he had a lot of reverb on his voice. I was thinking about hollering into a hollow log, trying to get through to somebody – Hello in there. That was the beginning thought, then it went to old people. I've always had an affinity for old people. I used to help a buddy with his newspaper route, and I delivered to a Baptist old people's home where we'd have to go room-to-room. Some of the patients would kind of pretend that you were a grandchild or nephew that had come to visit, instead of the guy delivering papers. That always stuck in my head. It was all that stuff together, along with that pretty melody. I don't think I've done a show without singing Hello in There. Nothing in it wears on me."
When you listen to the song, you immediately think it's biographical as he talks about his wife Loretta and his children who have all grown up and moved on, with his son John and his wife Linda living in Omaha, the unknown whereabouts of his son Joe who is somewhere on the road and Davy who was killed in the Korean War. Well, John was married three times to Ann, then Rachel and finally Fiona. His real children were called Tommy, Jack, and Jody. So why did he choose those names for the song? "The names mean a lot. You know, like Loretta," he said in an interview with Bruce Pollock. "I wanted to pick a name that could be an old person's name, but I didn't want it to stick out so much. People go through phases one year where a lot of them will name their kids the same… and I was just thinking that it was very possible that the kind of person I had in mind could be called Loretta. And it's not so strange that it puts her in a complete time period."
Later in the song he says how he and his wife don't talk much and how she just spends time staring out the window. He has passing thoughts of tracking down Rudy, and old work colleague and when he does the conversation doesn't resort to much and how nothing much has changed. Was Rudy a real old colleague? "We used to live in this three-room flat and across the street there was this dog who would never come in and the dog's name was Rudy," he continued, "and the lady used to come out at five o'clock every night and go 'Ru-dee! Ru-dee!' And I was sitting there writing and suddenly I go 'Rudy! Yeah! I got that.'"
The last verse has some comforting and valuable advice that will always apply, "So if you're walking down the street sometime and spot some hollow ancient eyes, please don't just pass 'em by and stare, as if you didn't care, say, "Hello in there, hello"'
Prine won his first Grammy in 1991 for the album, The Missing Years and was inducted into the Nashville Songwriters Hall of Fame in 2003. In 2016, at the age of 70, he was named Artist of the Year by the Americana Music Association. He also received a lifetime achievement award in 2020.
John had his share of health problems; in 1998, a squamous cell cancer was discovered on the right side of his neck and during the operation to remove it some nerves in his tongue were affected and it altered his voice giving it a more gravelly tone. In 2013, he had surgery to removed cancer tissues from his left lung which he recovered from. In March 2020, Fiona announced that she had contracted COVID-19 which got passed to John. She made a full recovery but John sadly did not and passed away on 7th April this year.
It was announced that John Prine: Hello in There would still go ahead and was in post-production with a theatrical release planned.
John's regular band members used to say. "There are two types of people: those who love John Prine and those who haven't heard of him yet. John's songs were a daily reminder that there's always a way to laugh at your own misfortune."