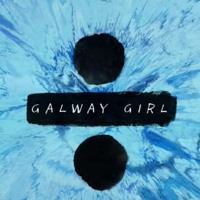 One of the biggest talented UK singer/songwriters in recent times is undoubtedly Ed Sheeran. Appealing to all ages and collaborating with artists from all types of genres understandably gives him mass appeal. My late friend Larry quite often said me, "I don't get Ed Sheeran. He's not to my liking, but I understand his appeal," And that's understanding rather than dismissing someone as 'rubbish' or worse. Galway Girl is one of his most catchy songs and, unlike many songs today, instantly recognisable. What is the song all about? Let's find out.
One of the main reasons is that Irish music is very catchy and this Irish-folk-pop song comes in cold. It has no intro and therefore just hits you instantly. Steve Earle, alongside Sharon Shannon, also recorded an entirely different song called Galway Girl which was just as catchy but nowhere nearly as bigger hit as it should have been. It stalled at number 67 in 2008 and that was only after it was used in a Magners beer TV advert.
The song's opening is based on a real story but some of the facts had to be changed, not to conceal the identity, but to make the words flow. As for the rest of it, it's fictitious as Ed explained in an interview with The Irish Times, "It was based on the fiddle player in Beoga called Niamh Dunne. She's married to an Irishman, a friend of mine. I had the band in my house for an extra day so I was like, 'what can I write about? She plays the fiddle in an Irish band… right, cool, let's write a song about that.' She inspired the first line but the rest of the song isn't about anyone, I just made up a story."
Where the changes came in are as follows, Dunne is actually from Limerick, not Galway, but it doesn't flow as well. So as not to get confused with the Shannon/Earle track Ed said, "I actually tried to find another lyric. I did Wexford Girl and Clonakity Girl and Cork Girl, but none of them worked. The whole point of folk songs is taking inspiration from the past and making something new – so people will just have to deal with it. Galway is a really beautiful place," he said in a different interview, "I have a cousin and an uncle who live there and it's like cobbled streets, it's quintessential Ireland." One of the inspirations for this song was from a Van Morrison album called Irish Heartbeat which was recorded with The Chieftains and is one of Ed's favourites.
As usual the record company have to hinder the artist. When you're Ed Sheeran and have sold as many records as he has, they should have let him get on this it and trusted his judgement, but, no. In this case the record company were dead against including this song on the album ÷. "They were really, really against it, because apparently folk music isn't cool." Ed said to The Guardian. "My argument was always well, the Corrs sold 20 million records. The label would say, 'Oh the Corrs, that was years ago,' but who's tried it since the Corrs? There's a huge gap in the market, and I promise you that in two years time there will be a big folk band that comes up that's pop, and that will happen as a result of labels being like: 'Oh shit, if he can put a fiddle and uilleann pipes on it, then we can try it as well.'" He went on to say, "There's 400 million people in the world that say they're Irish, even if they're not. You meet them in America all the time: 'I'm a quarter Irish and I'm from Donegal.'
Niamh Dunne explained how she got the gig, "It was all down to Foy Vance who is a mutual friend of Ed's and Beoga. "They were on tour together and they played some of Beoga's tracks in the van together and Ed liked it, so when he was making his new album he emailed us and asked if we would be up for doing some recording."
The accompanying video sees Ed in Galway with Saoirse Ronan who is not really a Galway girl as heart although she was raised in Dublin. "When we were filming it, I meant to get a tattoo of her handwriting saying 'Galway Girl,'" he said. "It actually says Galway Grill. Like, full on, she really took the piss out of me with this one. It actually says Galway Grill. G-r-i-l-l! "I'm actually kind of proud of her," he said "It's the kind of thing that I would do."
"This is a love-it-or-hate-it song, and many hate it," Ed claims. "I've never put out a song before that's polarised people so much," he explained in an interview with Entertainment Weekly. "People really, really hate it! It, like, offends them that the song exists. But I do think, in five or 10 years, those same people will be dancing to it on St. Patrick's Day, drunk at the bar." After all, the song was number one in Ireland in England it spent five weeks at number two behind…. Shape of You by…. Ed Sheeran. Is he bothered if people don't like it?!