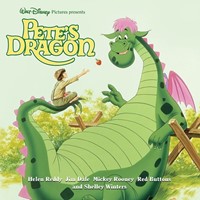 There are a couple of female singers who are held in very high esteem by both the public and their peers, but in terms of chart successful, it eluded them, one prime example of that is Joni Mitchell. So many critically acclaimed albums but only one hit single – Big Yellow Taxi, the other is Helen Reddy. Just two hits she managed in the UK, the best remembered Angie Baby and the minor follow up, I Can't Say Goodbye To You yet in her native States she charted 21 songs which included three chart-toppers, the aforementioned Angie Baby as well as I Am Woman in 1972 and Delta Dawn the following year. This week's suggestion was never a hit because it was never released as a single, but it had a massive effect on many people.
Helen Reddy was born in Melbourne, Australia in October 1941, her whole family were in showbusiness, her father Max was a comedian and her mother, Stella Lamond was an actress and she began singing at the age of four. She progressed to performing on various radio and television shows and in her mid-teens entered a talent contest programme called Bandstand. The prize was a ticket to New York and an audition to record a song. She won and went off to New York but the audition was unsuccessful. Not to be perturbed, she moved briefly to Chicago and then on to Los Angeles where she signed a record deal with Capitol records.
Once her career took off in America she was frequently invited onto radio and television shows and in 1973 she was asked to be the replacement for The Flip Wilson Show which she soon made her own. In 1975 and 76 she more often than not hosted the variety show called The Midnight Special and so she became a natural in front of the camera.
This led to being offered film roles which included the 1974 film Airport 1975 that starred Charlton Heston and saw Reddy in the role of Sister Ruth and for which she was nominated for a Golden Globe for Most Promising Newcomer. In that film she performed the song Best Friend which she had written herself.  Three years later she starred as Nora in Pete's Dragon alongside Jim Dale, Shelley Winters and Mickey Rooney.
That film featured 12 songs all written by Al Kasha and Joel Hirschhorn. Kasha was a New York-born songwriter who had worked in the early days at the Brill Building in New York and has written songs for Aretha Franklin, Neil Diamond, Elvis Presley, Charles Aznavour, Jackie Wilson and Donna Summer. In 1970, he teamed up with another songwriter, Joel Hirschhorn who had also written for Elvis and Roy Orbison. The pair wrote a number of songs from movies and they won two Academy Awards for Best Song: one for The Morning After from The Poseidon Adventure (1973) and the other for We May Never Love Like This Again from The Towering Inferno (1975). For Pete's Dragon they received two Academy nominations for Best Song Score and Best song for Candle On the Water but lost out to A Little Night Music (Best Original Song Score) and You Light Up My Life from the film of the same name. The pair had also nominated for a Tony award for the 1954 musical Seven Brides for Seven Brothers.
Disney have generally made greats movies and Pete's Dragon, although slightly under the radar compared to its counterparts, but it's a heart-warming story. It tells the tale of a young boy called Pete (Sean Marshall) who had been adopted but his parents were brutal towards him and he wanted to escape. He befriends a dragon called Elliott and together the run away and go and live in a lighthouse with its keeper called Lampie (Mickey Rooney) and his daughter, Nora (Helen Reddy) but they were forever trying to avoid Dr. Terminus (Jim Dale) who tries to capture Elliott for medical purposes.
Nora had become engaged to Paul (Cal Bartlett) but he was lost at sea for well over a year and presumed dead but Nora held on firmly to her beliefs that one day he would return but her father has a go at her telling her that he's gone and is not coming back. Realising his outburst had upset her, he apologised and left the room. Nora then goes out onto the lighthouse balcony and sings Candle on the Water whilst gazing out on the ocean to re-assure Paul, if he would hear her, that she was still there waiting for him.
The song is all about giving hope; its opening verse goes, 'I'll be your candle on the water, my love for you will always burn. I know you're lost and drifting, but the clouds are lifting. Don't give up, you have somewhere to turn.' These words clearly resonate with people who have lost loved one but not necessarily at sea. The third verse begins, 'A cold and friendless tide has found you, don't let the stormy darkness pull you down" with the song concluding, 'Here's my hand so take it, look for me, reaching out to show, As sure as rivers flow, I'll never let you go.' The song has a certain spiritual feel to it and Reddy later claimed that the songwriters had said to her that they, "deliberately placed religious and spiritual symbols within the song."
After Helen's hits dried up in the late 70s, her film career continued making cameo appearances in Disorderlies (1987) and The Perfect Host (2010). She became a naturalised American in 1974 and as a resident in California she took an interest in community affairs so much so that in 1977 the then-Governor of California, Jerry Brown, appointed her Commissioner of Parks and Recreation which she served three years.
In her 70s she suffered from Addison's disease and dementia and died in September 2020 at the age of 78.