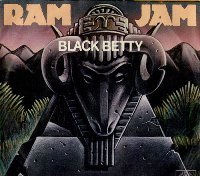 This week's suggestion came from a lady who regularly does my online quiz and it made me wonder why she asked for it. Did she think it was offensive? Did she wonder if it was about a real person, did she wonder who did it first as it is a very old song or did she just like it? I have no idea, but, at the risk of sounding like Max Bygraves, let me tell you the story.
Firstly as to who exactly wrote the song is still a bit of a mystery. Many copies imply that it was Lead Belly or Huddy Ledbetter to give him his real name but equally just as many are given as traditional. Lead Belly was a talented musician who could play violin, harmonica, piano, mandolin and melodeon as well as singing. He often stamped his feet and clapped his hands whilst playing, but probably not whilst executing the violin! He was born in 1888 in Louisiana and his music genres covered gospel, folk and blues. His name is often printed Leadbelly, but he wrote it as two words and that's what appears on his tombstone after he died in December 1949.
Even though Lead Belly is the credited scribe (in some sources) he didn't record the song originally which might explain the 'Traditional' credit, but back in those days, if an artist 'found' a song and made it their own, they would add their name to the credit. Lead Belly recorded his version in 1935 at the same session he recorded Pick A Bale Of Cotton which was later a hit for Lonnie Donegan but the original was recorded by James 'Iron Head' Baker, an African American folk singer who had been imprisoned in the Central State Sugar Land Prison Farm in Texas. Alan Lomax was a musician and producer who produced records, concerts and radio shows across America. He liked to visit these convicts and record them singing songs about life in prison. Baker was the first convict that Lomax was allowed to record with in July 1933 and did so with some of his inmates. Baker was only his 'prison' name and his main crime was burglary but he was a repeat offender and was eventually sentenced to 99 years. He died in 1944 at the age of 59.
Now, the subject of the song is probably even more confusing that the writing credit. The expression black Betty goes back as far as 1736 when the first United States Postmaster General and Founding Father Benjamin Franklin used the expression when he employed it to refer to liquor (most likely whiskey) when he published it in The Drinker's Dictionary section in The Pennsylvania Gazette in a list of 228 ways to tell if someone was drunk and one of them was, 'He's kiss'd Black Betty.'
Other uses include a hand gun which was painted back and the repetitive 'Bam-ba-lam' sound in the song is said to replicate the sound of gunfire. Another claim was that it was the name of the truck that brought convicts to their place of work, but the most common story is that it was a whip which came down on prisoner's back as they worked in the chain gang. Make your own decision as we'll never really know. What is a little puzzling is that in most versions, Black Betty is referred to as a 'she'.
Other versions of the song have been recorded by Manfred Mann (1968), Nick Cave & The Bad Seeds (1986), Tom Jones (2002), Meat Loaf (2006) and The Flying Pickets in 2008. In 1973, a band called Starstruck released a version on Truckstar records, that band included guitarist Bill Bartlett who had been in the Lemon Pipers later went on to form Ram Jam who had the most well-known version reaching number seven in 1977. Baker's original version was one minute and 20 seconds long, Lead Belly's was exactly one minute long. Ram Jam's single version is two minutes 25 seconds although their long version, with some frantic and dare I say aggressive guitar work ran to three minutes and 53 seconds. Ram Jam's version was remixed by Ben Liebrand in 1990 and was back in the chart at number 13.