The Wednesday night quiz is returning to the pub this week and went swimingly. Really nice when a landlord supports what you do. .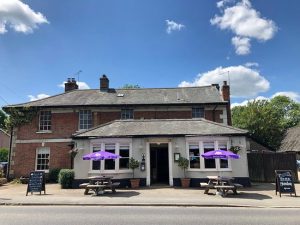 College Arms – 40 London Rd, Hertford Heath, Hertford SG13 7PW. 01992 941565. https://www.collegearms.co.uk/
The pub has recently been refurbished and has a great extensive menu.
Thank you to everyone who turned up for the first night back and what a fantastic turnout it was. Look forward to seeing you all on the 29th September for the next one.
The quiz starts at 8.30pm and it's most fun you can have on a Wednesday night with plenty of music from 1950s – 2020s. The are cash prizes to be won and food and drinks vouchers too. The rolling jackpot of up to £200 return as well. Just £3 per person to enter.

Why not come and have a go if you think you're clever enough!  Every week there is a lot of fun to be had, so contact me via the website if you fancy taking part from the comfort of your own home. There's still prizes to be won.
Every week there are three cash prizes to be won.
Click here to see a full list of all past featured artists.
The last featured artist was 10cc