It's 40 years since the famous Locarno Ballroom in Coventry shut down. Let's have some memories of it…
It was designed by Coventry council and had a strung dance floor as well as a revolving stage and was situated on the first pedestrianised shopping centre in the UK on the second floor. The cost in 1958? £211,000.
They had their first all-nighter in May 1961 and the Glaswegian jazz band, The Clyde Valley Stompers were the first headline act.
In December 1971 there was an IRA bomb scare during a Led Zeppelin concert and the place had to be evacuated. When the police gave the all-clear, the band and the audience returned.
Pete Waterman was the resident DJ for over 10 years after it was renamed Tiffany's and became more of a disco.
Two live UK number one hits were recorded there, firstly Chuck Berry's oddity My Ding-A-Ling in 1972 and then nine years later The Special AKA recorded their number one EP Too Much Too Young.
It was converted to the city library in 1986 which is what it remains today.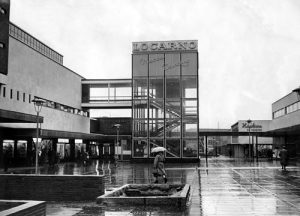 The location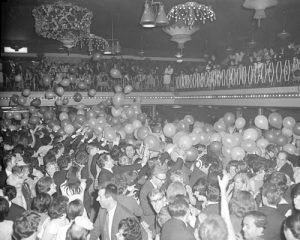 New Year's Eve 1966